Shall we just start by admiring this absolutely gorgeous palette?! As soon as I spotted it on the shelves in Boots I knew it had to be mine. The colours are literally stunning and has everything you need in a handy little case. In this palette you get 8 shades which are a mixture of textures, a double ended brush and a large mirror. The packaging is also very lightweight making this the perfect palette to take out with you (the colour is also lovely!). I love the range of colours as it makes perfect for easily creating day to night looks without having to grab another palette.
I was very impressed by the colour pay off, as you can expect from most palettes the darker colours are a lot more pigmented than the lighter shades but still they are pretty great. The shades are very buttery if that's the right word, so easy to blend you cannot fault them. They also don't have that much fall out which is another fantastic thing about this as I know with some heavy shimmer shades you get more under your eye than you do on your actual lid. I love that one of the colours can also be used as a highlighter - that top left hand shade looks amazing right in the center of your lid. If you want to see what it looks like, check my Valentines post here where I used it to create an easy day or night eye look.
Overall I am very impressed with this palette, I find myself reaching for it every single day. It is £11 which I think is reasonable for what you get and you can find it online/in store at Boots or you can click here.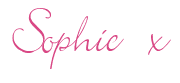 What do you think of this? Let me know below!